The Theological School is a non-profit organization and is run by its Board, which consists of the owner, the director, members of the academic and administrative staff and the student's representative. The School is run by the Committees provided for under the relevant Legislation: Academic, Administrative, Disciplinary & Internal Quality, as well as other committees.
School Council
The School Council consists of:
The Owner and President: Archbishop of Cyprus, Georgios
Three members appointed by the School Owner:
The Metropolitan of Paphos (pending)
The Metropolitan of Kition, Νektarios,
The Metropolitan of Constantia and Famagusta, Vasilios
The Director of the School:
Protopresbyter Kyprianos Kountouris.
Four members of the School's staff:
Mrs Olga Solomontos-Kountouri,
Archimandrite Gregorios Ioannidis,
Mrs Maria Pavlou (elected member),
Mr Chrysovalantis Kyriakou (elected member)
An elected representative of the staff
Mrs Anna Christodoulou (elected Member)
An elected representative of the Student Union of the School.
Mr Marios Assiotis (elected Member)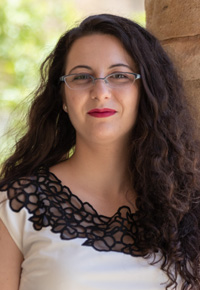 Secretarial Department
Anna Christodoulou
tel. 22443062
email: a.christodoulou@theo.ac.cy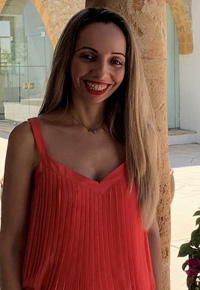 Erasmus Office and Human Resources
Antigoni Loizidou
tel. 22443049
email: a.loizidou@theo.ac.cy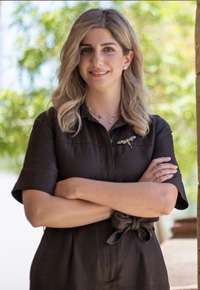 Student Welfare and Student Admissions Bureau
Elena Loizou
tel. 22443066
email: e.loizou@theo.ac.cy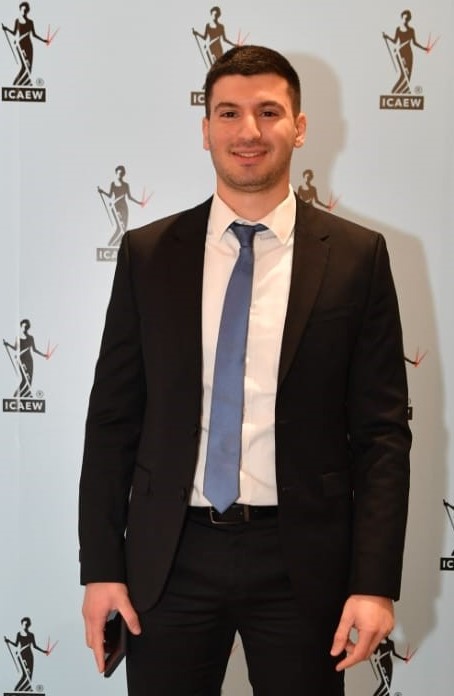 Chief Financial Officer
Marios Stavrou
tel. 22443049
email: m.stavrou@theo.ac.cy
Library Service
Elena Roti
tel. 22443048
email: e.roti@theo.ac.cy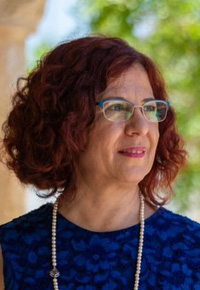 Office for Research, International and Public Relations
Olga Solomontos-Kountouri
tel. 22443063
email: o.solomontos-kountouri@theo.ac.cy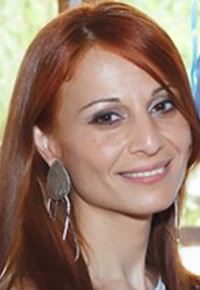 Maria Pavlou
tel. 22443057
email: m.pavlou@theo.ac.cy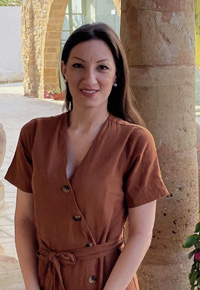 Louiza Michael
tel. 22443061
email: email: l.michael@theo.ac.cy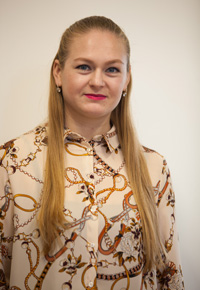 Committees:
The School has Committees provided for under the relevant legislation, and additional committees.
Academic Committee
Administrative Committee
Disciplinary Committee
Internal Quality Committee
(The titles above are links and lead to the following tables)
1.1. ACADEMIC COMMITTEE
Director (President): Protopresbyter Kyprianos Kountouris
Academic Director and Coordinator of the Postgraduate Programme of Study: Olga Solomontos-Kountouri
Coordinator of the Undergraduate Programme of Study: Archimandrite Gregorios Ioannides
Two members of the Academic Staff
Maria Pavlou
Chrysovalantis Kyriakou
A member of the Administrative Staff: Anna Christodoulou
A member of the Student Union: Marios Assiotis
1.2. ADMINISTRATIVE COMMITTEE
Director (President): Protopresbyter Kyprianos Kountouris
Director of Administration and Finance (three-member management team)
Kyprianos Kountouris
Antigoni Loizidou
Savvas Christofi (Accountant)
Academic Director and Coordinator of the Postgraduate Programme of Study: Olga Solomontos-Kountouri
Coordinator of the Undergraduate Programme of Study:Archimandrite: Gregorios Ioannides
Two members of the Academic Staff:
Maria Pavlou
Chrysovalantis Kyriakou
A member of the Administrative Staff: Anna Christodoulou
A member of the Student Union: Marios Assiotis
1.3 DISCIPLINARY COMMITTEE
Director (President): Protopresbyter Kyprianos Kountouris
Academic Director and Coordinator of the Postgraduate Programme of Study: Olga Solomontos-Kountouri
Coordinator of the Undergraduate Programme of Study: Archimandrite Gregorios Ioannides
Two members of the Academic Staff:
Maria Pavlou
Chrysovalantis Kyriakou
A member of the Student Union: Giorgos Kallonas
1.4 INTERNAL QUALITY COMMITTEE
Director (President): Protopresbyter Kyprianos Kountouris
Academic Director and Coordinator of the Postgraduate Programme of Study: Olga Solomontos-Kountouri
Coordinator of the Undergraduate Programme of Study: Archimandrite Gregorios Ioannides
Three members of the Academic Staff:
Maria Pavlou
Chrysovalantis Kyriakou
Louiza Michael
Up to two members with specialization in quality assurance issues: Antigoni Loizidou
Members of the Student Union:
(Undergraduate) Giorgos Kallonas
(Postgraduate) Marios Assiotis
A member of the Administrative Staff: Anna Christodoulou
Contact us
Postal address:
Theological School of the Church of Cyprus,
Isokratous 1-7,
1016, Nicosia,
Cyprus
E-mail : admissions@theo.ac.cy , info@theo.ac.cy
Tel: +357 22443055
Fax:+357 22443050